RAISING COMFORT TO THE HIGHEST LEVEL
Welcome to Riad Al Ansari guest house
It is a small comfortable guest house. Our staff offers an attentive high-quality service and is always ready to offer any help to guests.
The riad is arranged on three floors. On the ground floor, apart from the reception, a patio with fresh air will welcome your, as the lounge, where you can sit and drink tea or just read and rest.
There is also a splendid rooftop, where you can relax and take a sunbath or let your mind fly with the sightseeing view of the City. Plan your upcoming morning of a new wonderful day in the daily atmosphere of the old town Fès, watch the city fuss & his local shops whose fill all the streets.
Located inside the medina with a convinient position from where to explore surrounding and access main streets and monuments of the city.
Enjoy the amazing fusion of calm and tranquility with hectic living city outside.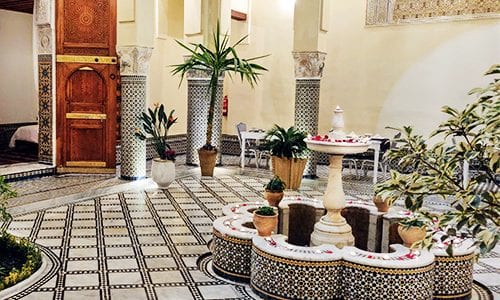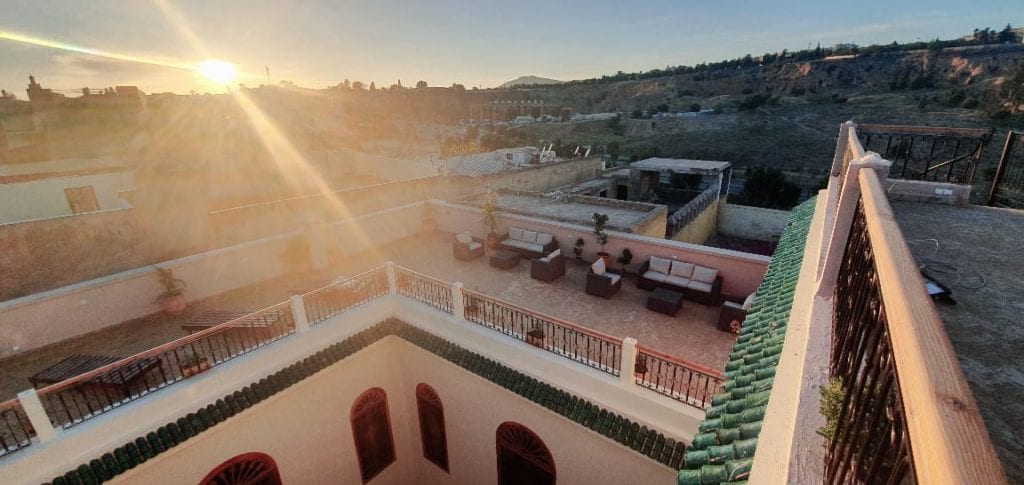 DISCOVER THE TRADITIONAL INDOOR CHARM
Rooms & Suites
The rooms are arranged on the first, second and third floors. At the ground floor you will enjoy the fresh air and sound with direct access to the patio, and the second floor will offer privates balconies over it. The top floor will offer the best sun and light with traditional windows of the region. A cup of tee or coffee, favorite book on the table and breath-taking view in front – this is all you need to relax and to feel delightful emotions of your vacation.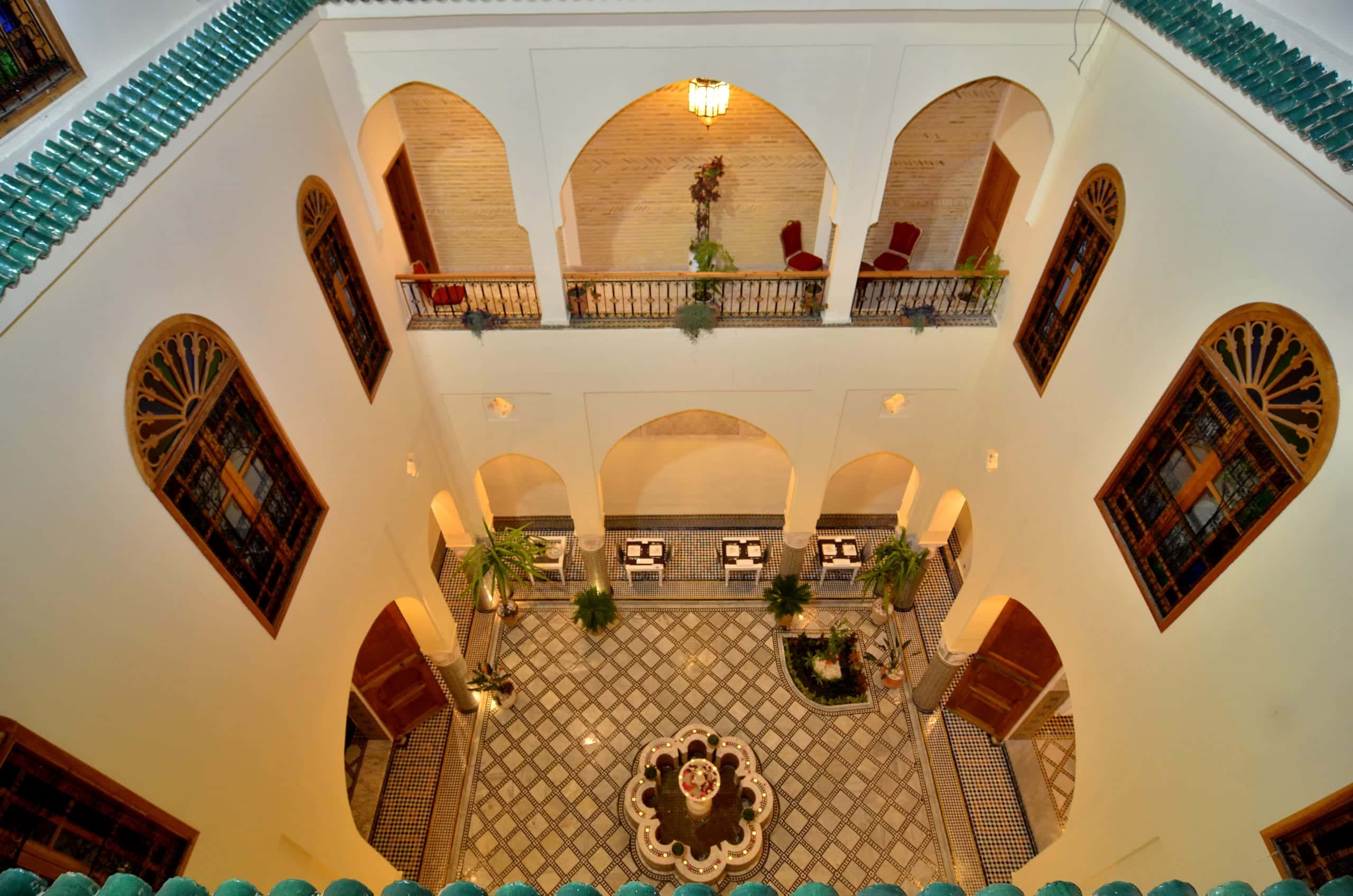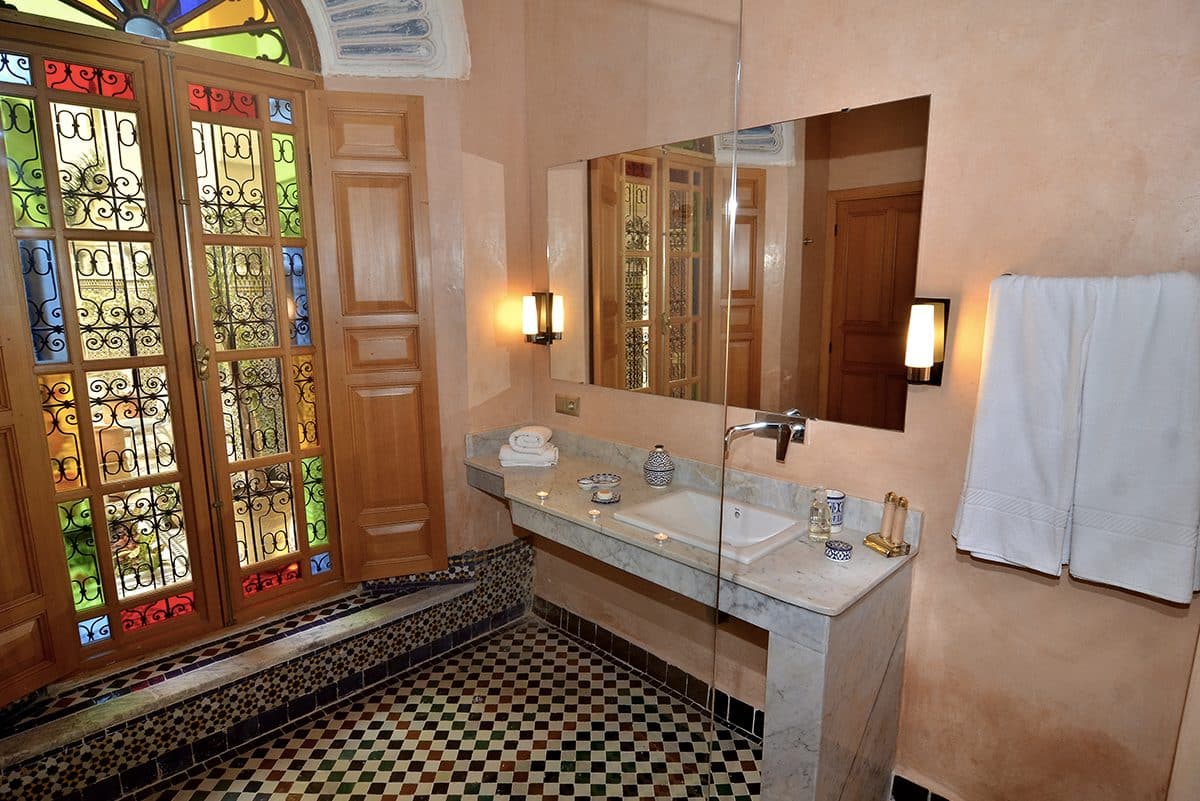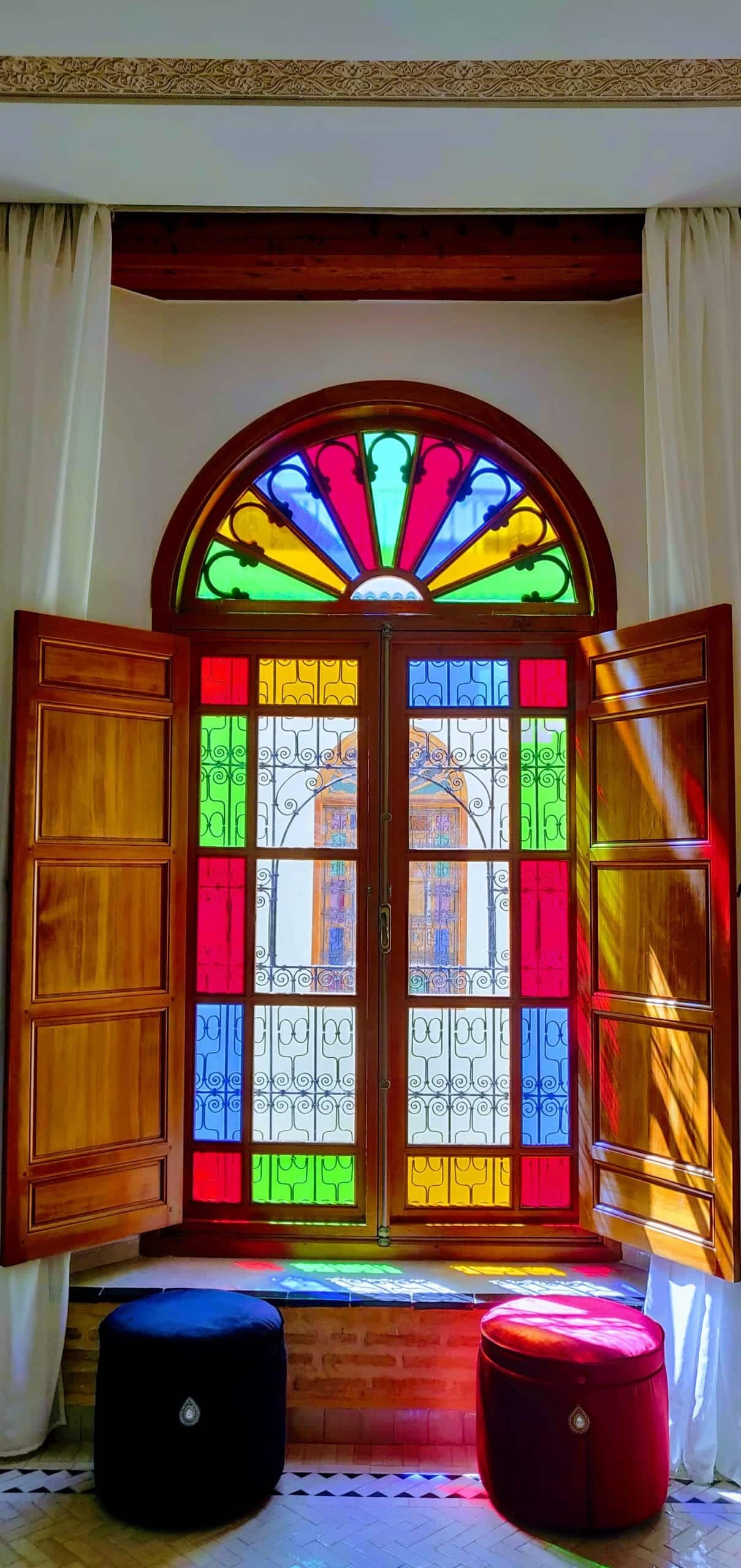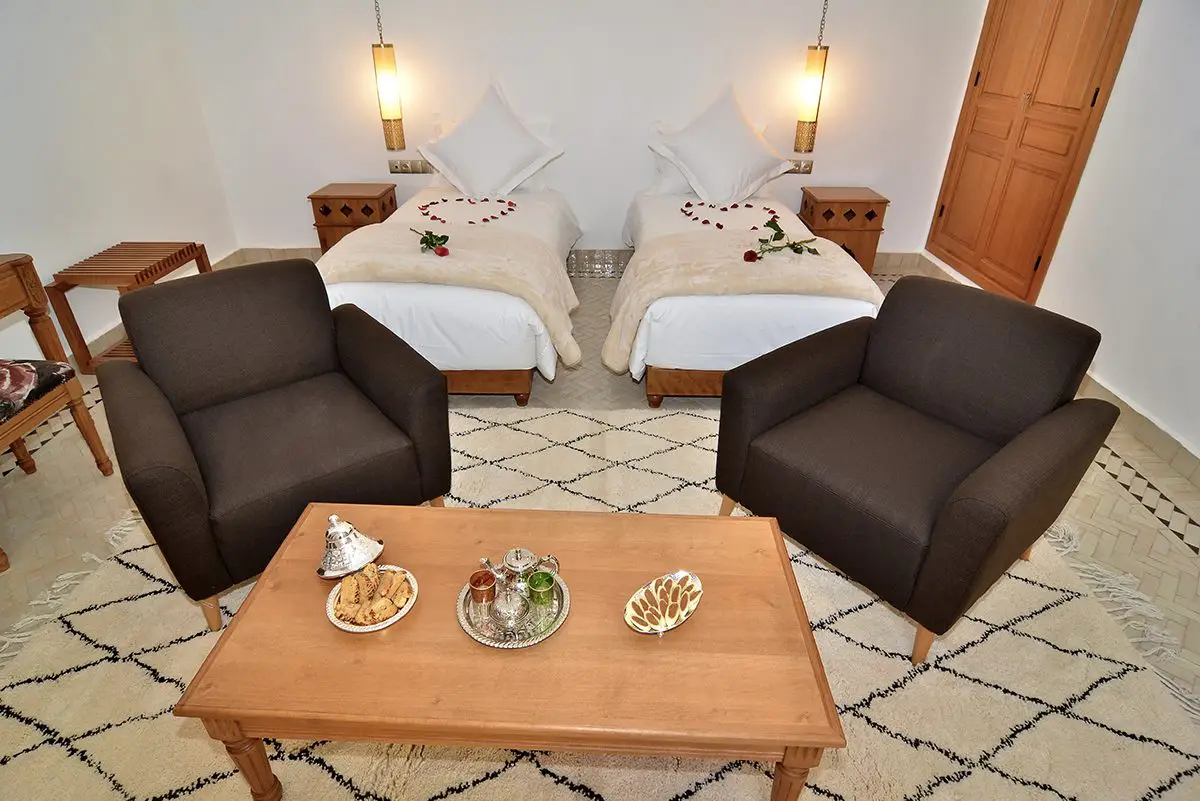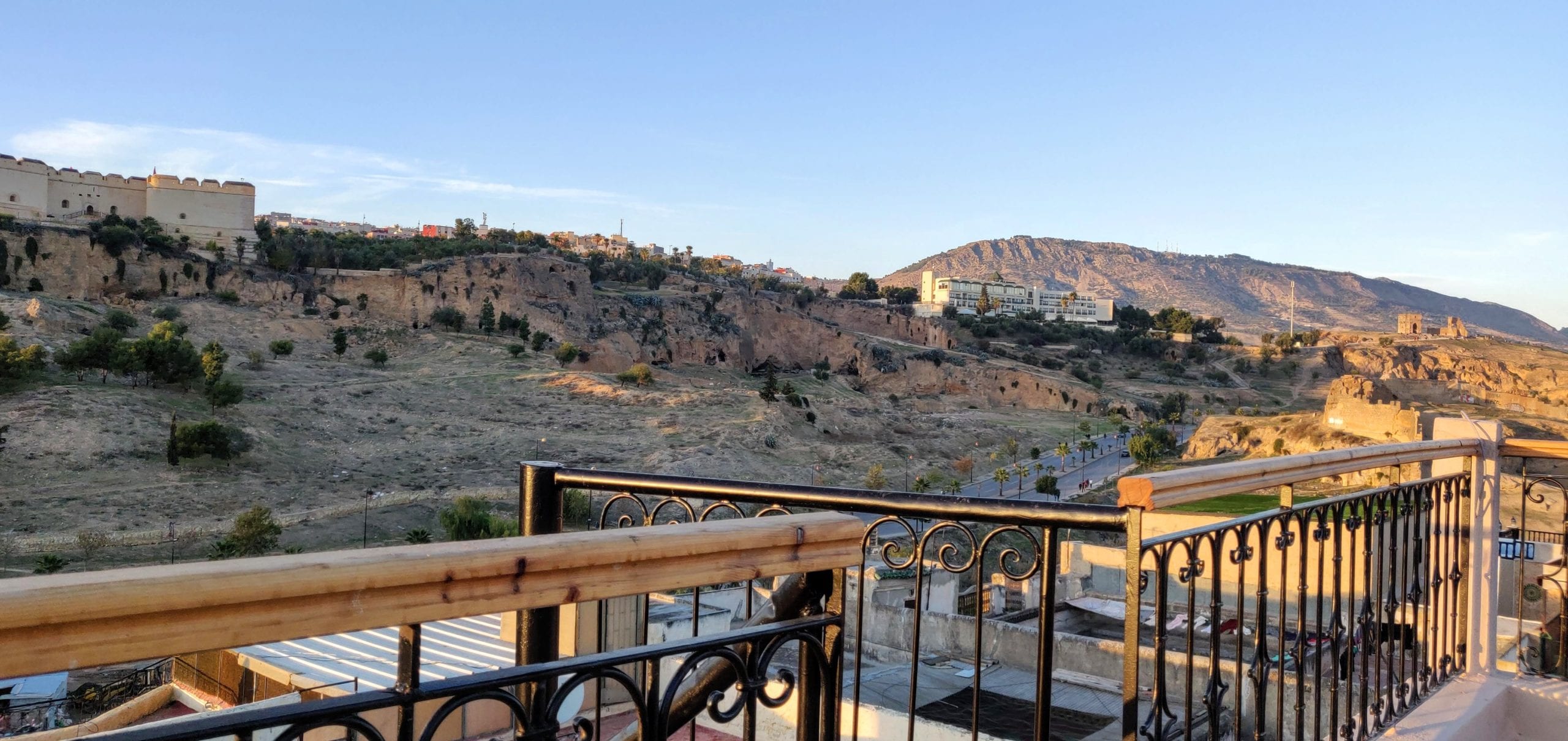 Originally built in 1457 the Riad have been forsaken during several years before the Al Ansari family, touch by the spirit of the place decide to handle it.
After 5 years of renovations, the Riad raise from his hashes to welcome with bests services visitors whom looking to enjoy and learn about the region.
Historically from Fès, the owners family came back to its roots with a natural attachment to restore with traditional workers and a renew vision for this Riad.
A rich heritage in the heart of THE RIAD
History of the Riad Al Ansari